About the Author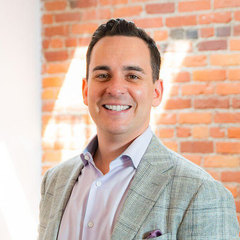 Joshua Stephens is a vice president at Berkshire Hathaway HomeServices Warren Residential serving the Greater Boston area. He joined the company in 2013 and quickly distinguished himself as a motivated innovator working with buyers, sellers, investors, and developers.
After only a few years in the business, he formed the Moving Greater Boston Team which expanded his network and helped him achieve the huge milestone of over $100 Million in career sales! This achievement came after only 7 years in the business.
Joshua's team has been recognized at both the local and national levels, achieving top awards for sales over the past few years. Last year, they were awarded the prestigious Chairman's Circle Platinum award for all of Berkshire Hathaway HomeServices. This recognizes agents that are in the top 1% for the year across a network of over 70,000 agents and teams.
Joshua was also personally chosen to serve on the Berkshire Hathaway HomeServices national REthink Council, a position bestowed by BHHS executives to 15 agents among thousands of applicants, in 2017. Outside of the office, Joshua is involved in a number of local organizations and charities. In 2016, he was instrumental in conceptualizing and developing Business Networking International (BNI) Prospect Hill, an organization that connects local business professionals and entrepreneurs.
A resident of Massachusetts, Joshua believes that connecting his clients with ideal communities is both a priority and privilege. He sees his role as a Realtor as about more than simply facilitating the buying and selling of property, but rather serving as lifelong advisor. Due to this, Joshua is able to alleviate the typical burdens of moving and assure the experience is one that lets the sensation of being in the perfect place, at the perfect time, truly resonate.
This site uses Akismet to reduce spam. Learn how your comment data is processed.