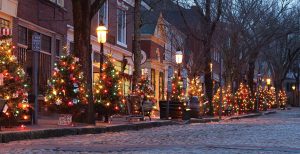 Boston during the holiday season is arguably one of the best cities in the country to be in. Holiday decorations line the streets encompassing many backgrounds and religions. Celebrations fill the city from hanging wreaths to lighting trees. People walk around with a spring in their step and a little extra cheer. And most importantly, the cold air (and if we're lucky enough, the snow) seem to be embraced and welcomed rather than despised.
Additionally, there is so much to look forward to throughout Boston this time of year. There are many traditions, events, ceremonies, and activities constantly going on. Essentially, there's always something happening to give you a little holiday spirit.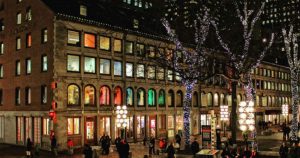 Tree Lightings
One of the most beloved traditions in the city are the many tree lighting ceremonies that occur from November to December. There is one in Copley Square, another at the Massachusetts State House, one in Boston Common, and many more. However, the most popular by far is the 60-foot tree that stands tall at Faneuil Hall. Stop by to see the incredible Blink! show after spending your day shopping and eating your way through Quincy Market.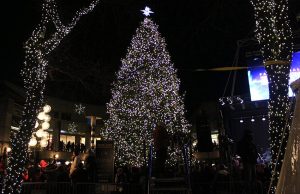 31 Nights of Light
A newer tradition that has been going on for 10 years as of 2018 is the 31 Nights of Light. This begins on December 1st where the Prudential Center lights up a different color every night. Above all, each night aims to bring awareness to special holidays or a different nonprofit organization in Boston. For example, the Prudential Center shines bright for the start of Hanukkah on December 2nd. Likewise, the lights will beam for another incredible reason on December 27th symbolizing the Pediatric Brain Tumor Foundation.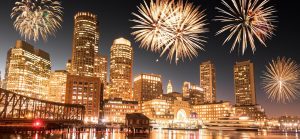 Things to Do
A few other fun things we recommend doing in the city are seeing a show or lacing up your skates for some ice skating. The Boston Pops and Nutcracker frequently play in mid-to-late December to make seeing a show easy. Furthermore, ice skating at Boston Common Frog Pond is by far the most popular destination in the city to skate. The pond has season passes, discounted college student nights, birthday party packages, and a café with food and warm beverages.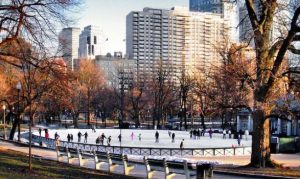 Walking the City
Finally, we highly recommend just taking a walk around the city and taking in all the magic. You're bound to stumble upon something beautiful. If you need a little guidance, Back Bay will never disappoint. Starting in Boston Common will immediately exceed your expectations. After, continue down through Back Bay by passing Copley Square and heading toward the Prudential Center. This is sure to put you in the holiday spirit and spread some cheer.