Monday marks the start of the 123rd Boston Marathon. This year, the Moving Greater Boston team is volunteering on behalf of the American Liver Foundation in Copley. We've put together a digestible list of some of the greatest marathon moments in history that you can read between Hopkington and Copley.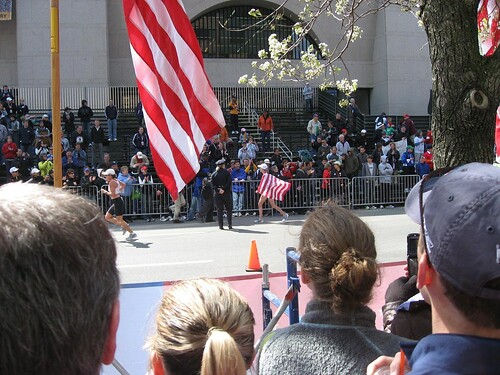 Historical Moments of The Boston Marathon
The marathon at the Athens Summer Olympics inspired the creation of the Boston Marathon in 1896.
From 1897-1986, the Marathon was held on Patriots Day, April 19 and was moved to Monday when the 19th fell on a Sunday.  In 1969, the marathon moved to the third Monday of April.
John Graham organized the first Boston Marathon in 1897.
John J. McDermott placed first on April 19, 1897.
Women weren't allowed entry into the race until 1971, but Roberta Gibb and Katherine Switzer snuck into the race and competed in 1966 and 1967.
Nina Kuscsik was the first woman to win the Boston Marathon in 1972.
The Boston Marathon included the first wheelchair division in 1975, recognizing Bob Hall who finished the race in 2 hours and 58 minutes.
Lisa Larsen-Weidenbach won the women's race in 1985, finishing at 2:34:06.
Ernst Van Dyk holds 9 titles at the Boston Marathon, making him the most successful marathoner to date.
There was a partial eclipse of the sun in 1939 in Hopkington when runners were faced with dark Northeast weather.
In 1905, the temperature climbed to 100 degrees. Just 3 years later, in 1908, runners competed in snow and rain.

Viewing the marathon, but not running?