The housing market is notorious for favoring either sellers or buyers depending on the current market conditions. The big question is, why do these changes occur? Surprisingly, we usually can't point our fingers at one sole reason. The answer can be found lying within problems in the world of real estate, and even outside factors you probably wouldn't think have an impact. So, what's going on this time around?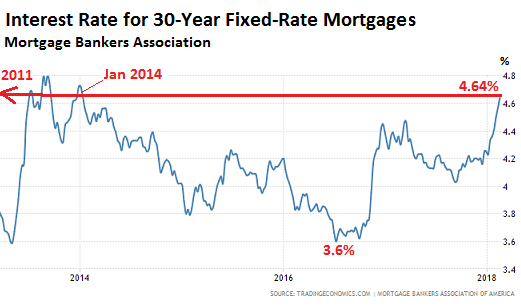 Reason #1: Mortgage Interest Rates are on the Rise
Over the course of just one year, mortgage rates have increased 0.82%. While this may not seem like a lot from the outside looking in, here's what that breaks down to: For a home priced at $300,000 (the national average), interest rates going up by just 1% means the borrower should anticipate spending an additional $51,000 over the course of a 30-year fixed-rate mortgage. This number is also taking into consideration a 20% down payment being made. If the borrower doesn't put down 20%, they can expect to pay even more.
Home buyers with strict budgets are now forced to drop their highest price point by at least $50,000, potentially more. If a buyer's needs can't be met with this newly established budget, wouldn't it make more sense to wait for your dream home? Who wants to put themselves in hundreds of thousands of dollars of debt for something they're not crazy about? Essentially, buyers need a break here if they're going to keep buying.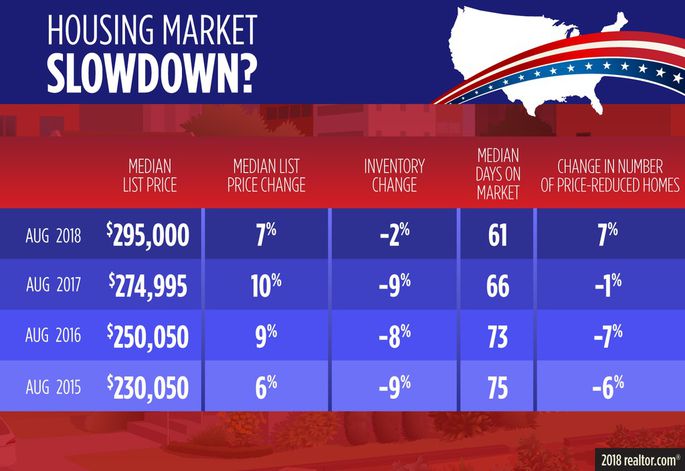 Reason #2: Rising Home Prices are Expected to Slow Down
Beginning in 2015, home prices skyrocketed with the median list price going up 6% from 2014-2015 and 9% from 2015-2016. From 2016-2017, a boom of 10% occurred. Inventory has been low, and demand has been high, meaning buyers are willing to pay. However, from 2017-2018, the media list price change dropped down to 7%. While it still went up, and that may seem like a lot from the perspective of a buyer, it's actually the first time that number has dropped in years if we take a look at the recent trends.
The market is reaching a point now where mortgage rates are rising and the cost of a home is leveling off. This is putting sellers in a tough position as they begin to realize they can't get as much for their homes as they originally thought they could. Paired with this, wary buyers mean that homes are sitting on the market for longer, but inventory is still being added. Since more options are available, negotiations are much easier to come by and buyers are able to pay a more reasonable price for their dream home.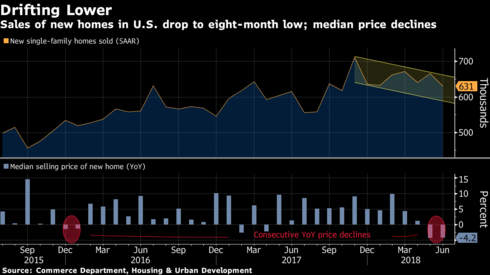 Reason #3: Labor and Material Costs Have Shot Up
Pushing for the lowest unemployment rate possible can't be a bad thing, right? Wrong. More cities and towns across the U.S. than not have more jobs available than they have people living there. So, what does this mean? Widespread labor shortages. These shortages are forcing companies across all industries to look elsewhere for employees, materials, and more. With this being the case, labor and material costs have shot up. Homebuilding permits dropped in August by the most that they have in 7 years. What about multifamily permits? As of September, they fell for their fifth month in a row.
"For the first time in eight years, residential investment is projected to subtract from full-year gross domestic product growth in 2018, according to Bloomberg economist Yelena Shulyatyeva" (National Mortgage News).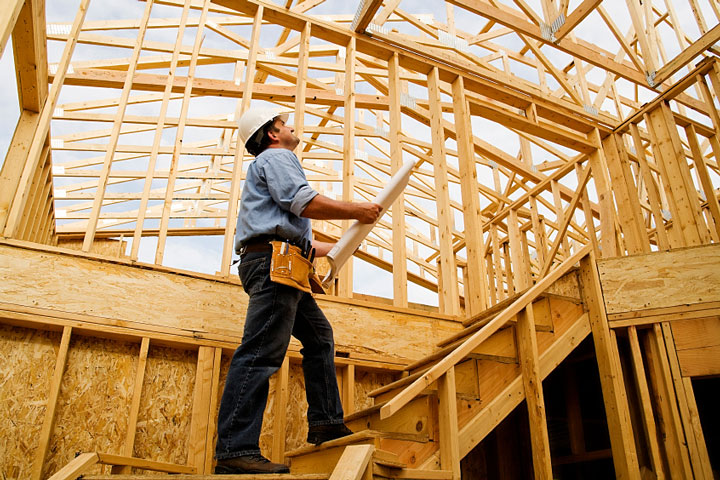 As you can see, one thing can happen that snowballs into many others. Buyers can't afford the current mortgage rates, and they certainly can't afford to build their own home. Houses are sitting on the market for longer than expected, but inventory is continuously being added. Sellers can't get as much for their homes as they thought they could. Buyers now have more options and sellers are willing to negotiate down prices. And what does this all mean? A change in the market; buyers are starting to be favored over sellers.